Password change in your account
You need to log in to your account first. Then, click on the circle with your initials in the upper right corner. There is an option to change your password.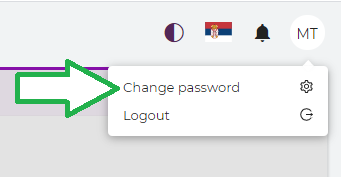 Enter the current password and then the new password you want to sign in to.
Then click the "Change" button.
Back to FAQ