How do I sign in to my account?
If you already have an account on HR Lab, you can login by clicking here – "log in".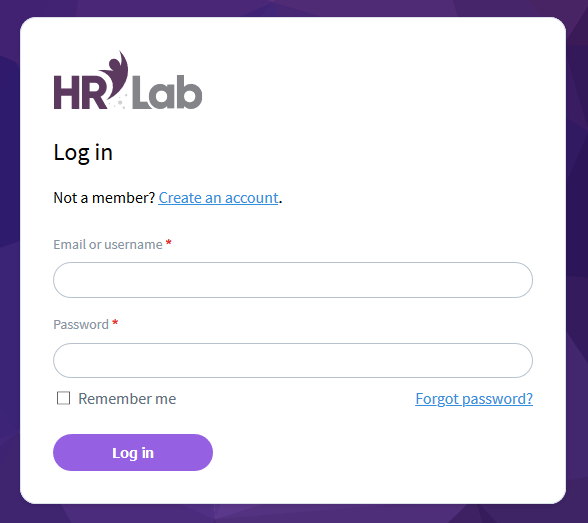 Enter your credentials and click "log in".
If you can't remember your password, you can change it here.
If you still don't have an account, you need to register first.
Back to FAQ