Company profile
Introduce your company to the candidates on the most visited job boards and increase your chances of reaching the best possible candidates.
Why a company profile?
Companies with an active profile create a stronger connection with candidates and, in the long run, they develop and maintain an image of a desirable workplace
Statistics
Over 75% of candidates view a company profile before applying for a job which influences their decision to apply.
Relationship with candidates
Candidates like to feel the culture and atmosphere of a company and learn about the experiences of your employees.
Employer branding
The profile is one of the tools and ways to improve your employer branding, as well as presentation of benefits and employee care.
Enriched content
You manage and enrich your profile with content, photos and videos in order to present it as vividly as possible.
Promotions on social networks
We promote the content of the profile on Facebook and Instagram, while setting the audience as your target group.
Many companies already use Profiles
More than 200 employers successfully use the company profile for better presentation and branding.
Profile examples
Companies that have enriched their profile in the right way with content and used its full potential
Profile offer
A profile on the Poslovi.infostud.com job board enables the widest possible reach of active and inactive candidates of various professions and qualifications. A profile on the HelloWorld.rs website allows you to get closer to active and inactive IT candidates and experts of all ranks.
CHOOSE THE COMBINATION THAT SUITS YOUR BEST DEPENDING ON THE TYPE OF THE POSITION YOU ARE ADVERTISING.
What do our customers say?
Uroš Gostović
Marketing Manager
"Thanks to the Premium profile, we have the opportunity to present ourselves in a personalized way to candidates who are interested in becoming a part of Vega IT. Through a variety of sections within the profile, we managed to bring our company culture closer to public, present our colleagues, along with all current job advertisements. In such a way, we have heightened the visibility of our company in the IT community and brought a great number of relevant job applications."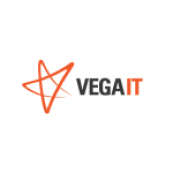 Sunčica Ilić
Employer Branding Expert
"When you participate in a match like the one currently happening on the Serbian IT market, every opportunity to communicate and bring the company closer to the candidates is precious. HelloWorld is such a communication channel, which is structured, clear, rich in information, and a good place to interact with the candidates. The professional and efficient team behind the platform is always there to help with profile changes, as well as make improvement suggestions. I would especially emphasize the option of cooperation with the team in charge of the Blog section on the platform. Creating interesting and useful stories, as well as promoting them in adequate target groups, is a great way to spread the story of your brand."
Have a question?
We'll be happy to answer all your questions.