How to add the online selection tag in my ad?
Due to the COVID-19, many activities have moved to the online sphere. It is important for candidates to know if you are conducting a remote selection.
We have introduced a new search filter – Online Job Interview. Job seekers see the remote selection tag in the ad.
You can set this tag for your job ads by clicking on the side bar option "remote selection".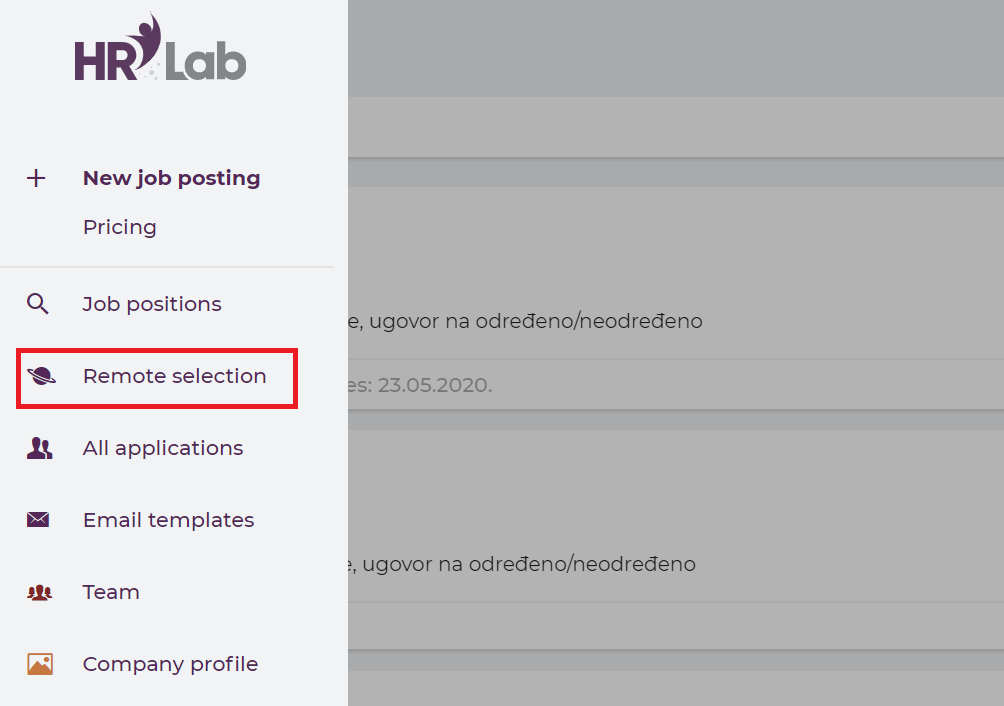 Add this tag to your active ads individually or all at once. You can also check this option on for your future ads.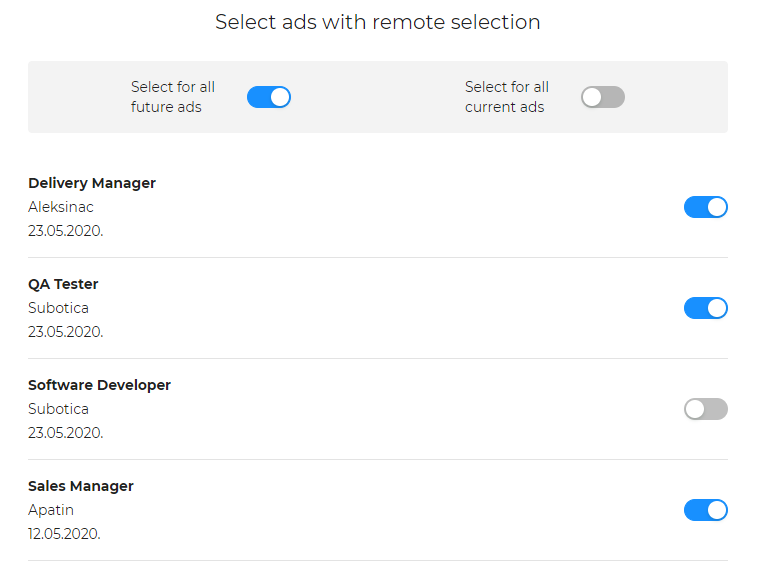 This tag can be turned off at any time later.
Note: The filter may not appear instantly in the search page and you may need to wait about half an hour for it to show in the job search page.
Back to FAQ